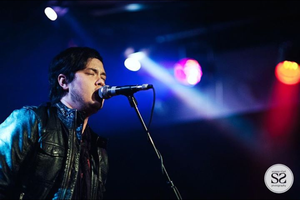 Introductions first
Hey! Welcome to PopSongShop Creative. As the owner of a boutique audio production company I believe rapport is just as important as quality work. That being said here's a little background on me: 
I was born with a passion and love for music.  So much so that I joined a band in 8th grade, won a talent show, and the rest is history… I used to be a touring musician.  I loved it.  The lights, the soundcheck, the cheers, the adrenaline walking on stage, the football helmets full of cottage cheese… I did the band grind for about a decade and then decided touring was taking a toll on my creativity so I took a step back from live performances in 2011 and don't regret it one bit.
In 2012 I started a company that does audio production which focuses on music and other audio services like sound design, voiceovers, and mixing. Over the years I've had music and other audio in video games, movie soundtracks, television shows, YouTube ads, and network commercials. We've done audio work for major record labels, artist management companies, ad agencies, video game makers, major networks, podcasts, and government agencies. 
We compose custom music to fit individual needs as well as provide licenses for music bed tracks we've created for commercial use. Please get in touch to inquire about how we can help your upcoming project!